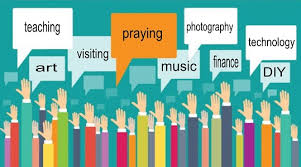 We are looking to provide more opportunities to get involved in the Murrayfield Parish Church (MPC) community. Please can you complete this short survey for the MPC Communications Group to tell us about your skill, talents or other ways you could help. It will just take a few minutes.
By filling in the survey you are telling us what you could do you are not making a commitment. At this stage we just want to find out what you might have to offer. We will then talk to you about whether and how you might get involved now or in the future.
Please click this link to start the survey - thank you,
https://www.surveymonkey.co.uk/r/K8WMLCY
We also have copies in the Bibles in the pews and at the back of the church if you prefer that format.